Don't miss the latest stories
Share this
Past Predictions For 2020 Are Nowhere Near Reality So Far
By Thanussha Priyah, 02 Jan 2020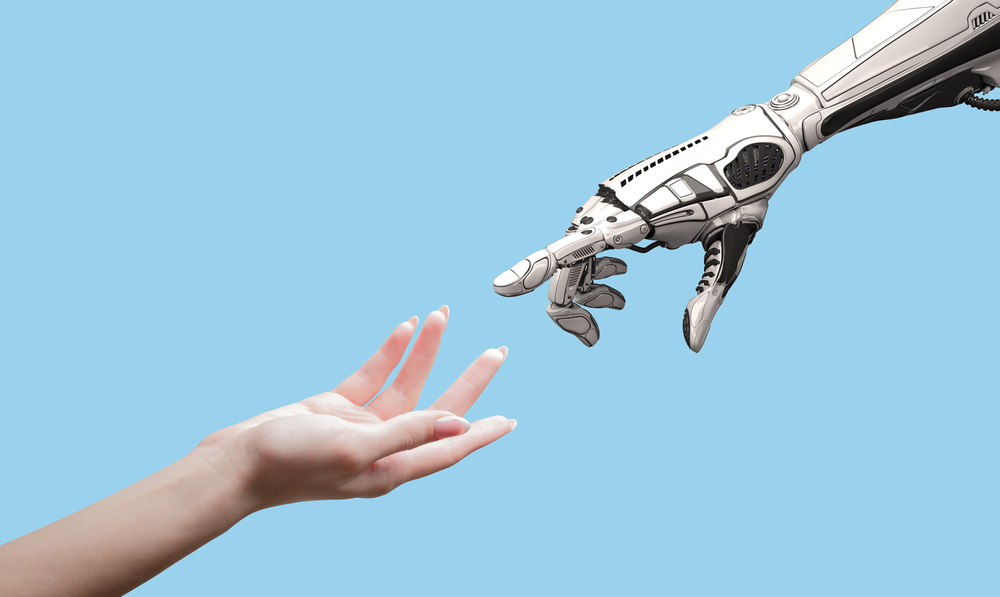 Image via Shutterstock.com
History has been
peppered with prophecies and predictions for the future. In the past, many assumed humans would have been able to travel to the moon for vacations, and that robots would have been equipped with emotional intelligence by the year 2020.
But 2020 is here,
and these predictions still seem so far-fetched. What exactly did these experts, scientists and futurologists expect to happen by 2020? To get a clearer picture,
CNN
has gathered forecasts from the past. Here are some of them.
Robot revolution
Back in 2006,
Elon University pointed out that "futurists and technology experts [believed] robots and artificial intelligence of various sorts" would become a part of everyday life by 2020, and would leave humans redundant by covering most of mankind's physical work.
"Consciousness is just
another sense, effectively, and that's what we're trying to design in a computer," British futurologist Ian Pearson told
Observer
in 2005. He claimed that it was possible to create a conscious technology with "superhuman levels of intelligence before 2020."
He even added
that technology could develop emotions and feel "fear" during malfunctions. "If I'm on an [airplane] I want the computer to be more terrified of crashing than I am so it does everything to stay in the air," he explained.
Fast forward to 2020,
and the technology is yet to be set in motion. This month, Pearson spoke to
CNN
about his past prognosis. "AI was developing very quickly at the start of the century, so we had predictions that by 2015 we'd have conscious machines that were smarter than people," he described. Unfortunately, AI seems to have progressed 35- or 40-percent slower than projected.
Lunar resorts
Concept art for 2001: A SPACE ODYSSEY. pic.twitter.com/7j90Y2q0WI

— Humanoid History (@HumanoidHistory) December 28, 2019
Taking Stanley Kubrick's film
2001: A Space Odyssey
as reference, founder of space consulting firm Astralytical Laura Forczyk said that people in the past had anticipated humans to visit the moon as a norm. "Go back to that Stanley Kubrick movie, where Pan Am was taking tourists to various destinations," she detailed.
"By 2020 you'll
have seen private citizens circumnavigate the moon," Eric Anderson of Space Adventures shared with
Space website
back in 2009.
Though taking vacations
to the lunar outpost is yet to be a reality, Tesla and SpaceX boss Elon Musk has already
set his eyes
on having people travel to Mars.
SpaceX has hopes
to make Japanese billionaire Yusaku Maezawa the first space tourist by 2023. So, making a resort out of the lunar landscape might become a reality soon.
Primate au pair
An artist's impression in 1958 of the future of commuting: a futuristic m... http://t.co/t4jkUwKbWg via @gizmodo pic.twitter.com/UjDtwKoCli

— Science Future (@ScienceFuture1) July 16, 2014
Back in 1964,
the RAND Corporation conducted an
extensive report
with 82 experts in severals fields to predict the future.
One report suggested
that by 2020, humans would likely have bred animals, including apes, to carry out daily housekeeping chores. The predictions in the study expressed "explicit, reasoned, self-aware opinions," which "should lessen the chance of surprise and provide a sounder basis" when making long-term decisions.
The report claimed
that houses without a "robot in the broom closet" could host a "live-in ape to do the cleaning and gardening chores." This meant that humans could likely be engaging animals for menial jobs in 2020. It also stated that the "use of well-trained apes as family chauffeurs" could potentially reduce automobile accidents.
For more past
predictions for 2020, head on over
here
.
In 1964, the RAND Corporation conducted a long-term forecasting report to come up with a number of predictions for our times.

It included...

1998: Directly recording information to the brain.
1999: A military force on the moon.
2000: Communication with extra-terrestrials.

— Rob Picheta (@robpicheta) January 1, 2020
Predictions in a 1964 report by RAND, from 82 experts across various fields:
1980: Robots as household servants.
1995: Human lives artificially extended by 50 years.
2015: Long-duration coma to allow a form of time travel.
2020: Breeding of apes and other animals for menial work.

— Frank Logue (@franklogue) January 1, 2020
[via
CNN
, images via
Shutterstock.com
]
Receive interesting stories like this one in your inbox
Also check out these recent news