Don't miss the latest stories
Share this
Dr Phil's Beverly Hills Home Is Haunting The Living Hell Out Of Internet Users
By Mikelle Leow, 03 Jan 2020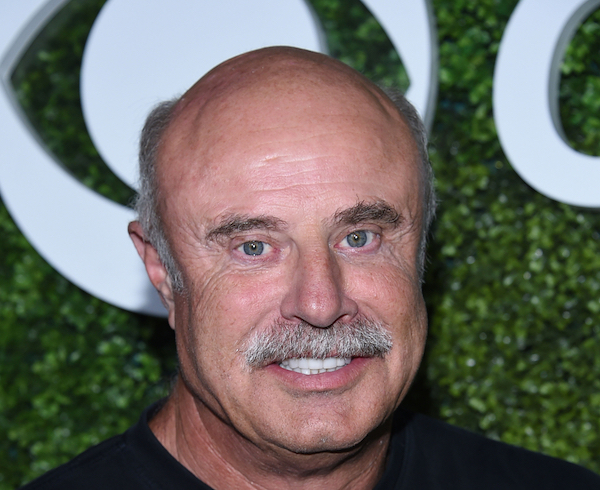 Image via DFree / Shutterstock.com
Dr Phil might be
television's favorite clinical psychology expert, but internet users think no one this sane could have agreed to the interior design for his Beverly Crest home, which has recently gone up for sale at US$5.75 million.
Social media users
are especially disconcerted by the television host's dining room, which is lined with a gun collection on the wall, with Bearbrick sculptures adding pops of color to the otherwise monochromatic room.
Additional photos
reveal a great room with a chandelier, a bar with stools decorated with "antlers," and an imposing staircase draped with vines, as well as a billiards room with a table featuring legs of lions' heads connected to single foots.
To be fair,
while Dr Phil, whose real name is Phillip McGraw, bought the house in 2007, it is currently in use by his son Jordan.
Nevertheless, internet users
are perturbed by the eccentric interiors and think Dr Phil is in dire need of an intervention—or even an "exorcism."
"I have so many
questions that don't even involve the guns," one user responds. "Thanks, I hate it," writes another.
One creeped-out user
replies, "I would not be able to sleep in this house, because I would have nightmares that the staircase was growing wildly and coming to strangle me in the night."
Your dream home
might be worth millions, but it's probably not Dr Phil's abode.
Look at Dr. Phil's house. (It's for sale for $5.75 million.) pic.twitter.com/aFhR1VwqPj

— Daniel Miller (@DanielNMiller) January 2, 2020
Yep, those are guns on the wall. Story by @jflem94: https://t.co/PnY1hAEtZ7

— Daniel Miller (@DanielNMiller) January 2, 2020
I have so many questions that don't even involve the guns pic.twitter.com/x0KdBjyea2

— J.J. (@JJ_J0NE5) January 2, 2020
And what is the stuff on the floor underneath the lion column pool table legs??? Why?! pic.twitter.com/iCtbm2Qhv1

— one angry bird (@kredzsays) January 3, 2020
January 3, 2020
Ummmm?? 🤔 pic.twitter.com/i8TXjVMQld

— Eris (@queenofthemeek) January 3, 2020
DESIGNER: Tell me some things you like.

DR. PHIL: Shootin', bears, big ol' animal horns, and the word "fuck."

DESIGNER: I can work with that.

— Brian Linder (@brianonthescene) January 2, 2020
Thanks I hate it

— Lumberzack (@ItsLumberzack) January 3, 2020
$5.75 mil and it needs to be gutted. And an exorcism needs to be done

— billy sunday's shotgun ragtime band (@D_mcP) January 2, 2020
Looks like Dr Phil needs to go on Dr Phil ... sheesh

— ⚡️West Coast Bias 🥶⚡️ (@MayogregH) January 2, 2020
This is the kind of room of a totally normal spree killer.

— Tod Goldberg (@todgoldberg) January 2, 2020
I would not be able to sleep in this house, because I would have nightmares that the staircase was growing wildly and coming to strangle me in the night.

— Tree Squirrel (@realtreesquirel) January 2, 2020
I'll take "WORST PLACES TO TRIP ON ACID" for $100, please, Alex.

— Karlo ♥︎ Takki (@KarloTakki) January 2, 2020
what is a movie theater playing cats

— ☭ꙮEevee on Slutscurity. Sluteonꙮ☭ (@ComradeEevee) January 2, 2020
[via
Daniel Miller
, images via various sources]
Receive interesting stories like this one in your inbox
Also check out these recent news