Don't miss the latest stories
Share this
Ryan Reynolds Shuts Down New York Times For Stating Canada Lacks 'Razzle Dazzle'
By Izza Sofia, 13 Jan 2020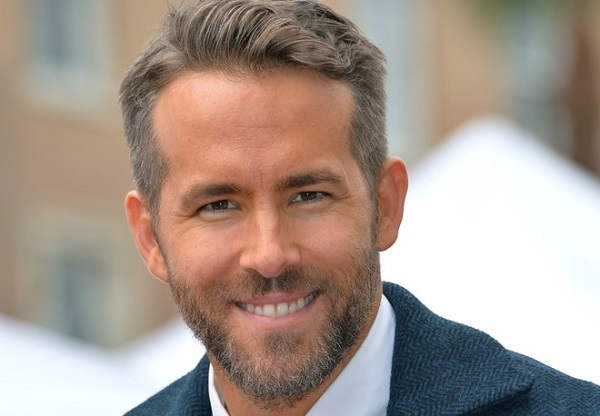 Image via Featureflash Photo Agency / Shutterstock.com
The New York Times
has found a way to irritate even the most good-natured Canadians.
In its article,
the newspaper reported on the Duke and Duchess of Sussex
stepping down
from their "senior roles" and splitting their time between the UK and North America.
While the couple
did not address which part of North America they would relocate at, the news excited many Canadians, residents and media networks alike.
Should hopes
for a move to Canada prove to come true, the
New York Times
tweeted that the couple's presence would "inject some razzle dazzle to the sprawling, bone-chilling cold country."
The tweet has riled
up locals, who argue that their country has enough "razzle dazzle;" neither is it anywhere near "sprawling" and "bone-chillingly cold."
Canadian social media users
have therefore taken to Twitter to hit back at the tweet with hilarious jokes and snide remarks.
"Canada is a country
with many climates and not the orphanage from
Oliver Twist
, right," one user joked. "Canada is full of razzle dazzle, thank you very much," another Twitter user said.
Ryan Reynolds, too,
decided to poke fun at the publication, and commented, "Nobody injects razzle dazzle anymore."
"Particularly in Canada,
where they drink it," the Aviation Gin owner concluded.
Many Canadians are giddy at the prospect that Prince Harry and Meghan Markle could be moving to Canada, injecting some razzle dazzle to the sprawling, bone-chillingly cold country. https://t.co/3HH575a6EK

— New York Times World (@nytimesworld) January 11, 2020
Actually no. We're focussed on the tragic chain of events that resulted in a plane crash that killed 276 people, 138 of them on their way to Canada. If anything, we hope Meghan & Harry can escape unwanted attention by living in Canada.

— Johanna Read 🇨🇦 (@TravelEater) January 11, 2020
Nobody injects razzle dazzle anymore. Particularly in Canada, where they drink it.

— Ryan Reynolds (@VancityReynolds) January 12, 2020
you know Canada is a country with many climates and cultures and not the orphanage from Oliver Twist right https://t.co/u1AdT9YtHK

— Kate Gray (@hownottodraw) January 11, 2020
That feeling when the @nytimesworld says Canada has no razzle-dazzle... https://t.co/HkLKN2PlMW pic.twitter.com/r65v9uyUuE

— Ottawa Public Health (@ottawahealth) January 11, 2020
ok boomer https://t.co/3nz29qUa6L

— Michelle Ghoussoub (@MichelleGhsoub) January 11, 2020
"injecting some razzle dazzle to the sprawling, bone-chillingly cold country"

Yeah, because everyone goes to England for the weather and super-exciting glitz and glamour https://t.co/V9zRrFAkCG

— Unhappy Old Rick (@Rick_City) January 11, 2020
Canada is FULL of razzle dazzle thank you very much https://t.co/JEG5QqonY3

— Kerri Claire (@kerriclaireneil) January 12, 2020
I must be living in a different Canada...No one is talking about this. Canadians lost 57 fellow Canadians in a plane crash. https://t.co/zKCHhWv7EW

— Marie Lamensch (@MarieLamensch84) January 11, 2020
The reaction to the dumb Times tweet is:
1) Canadians have had an absolute shit week
2) Canadians will always be deeply annoyed at American stereotyping
3) Don't tell us we need more razzle dazzle when we've already got Family Feud

— Ivor Tossell (@ivortossell) January 11, 2020
[via
Mashable
, opening image via
Featureflash Photo Agency / Shutterstock.com
]
Receive interesting stories like this one in your inbox
Also check out these recent news