Don't miss the latest stories
Share this
Two Simple Questions To Ask Yourself That Will Determine If You Get Enough Sleep
By Mikelle Leow, 15 Jan 2020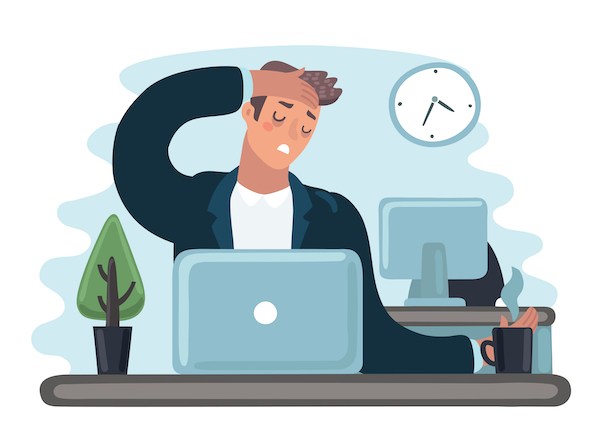 Image via Shutterstock
Sometimes, a long slumber
can have you waking up feeling crabby. On other mornings, you might appear to thrive on a few hours of sleep and a few cups of Joe.
With the assortment
of advice tips out there, as well as a possibly irregular body clock, it's getting difficult to determine if you've been getting adequate sleep—but perhaps all it takes is a couple of simple questions to keep your sleep cycle in check.
In an Inc. article,
author Damon Brown cites a few handy tidbits from Matthew Walker's bestseller
Why We Sleep: Unlocking the Power of Sleep and Dreams
that could help you diagnose your personal capacity for sleep. You simply have to ask yourself two short questions.
The first is: "After waking up in the morning, could you fall back to sleep at 10 or 11am?"
If you're waking up
at 7am and feel like you need a nap by 10am, it's a sign that you haven't had enough shuteye. Walker explains that it could mean you're lacking in sleep quality or quantity.
While quantity can
be measured in hours—experts recommend eight to nine hours of deep sleep each night—you'll have to make a few habit changes to get quality rest, such as by reducing screen time or abstaining from caffeine before you turn in.
The second question you'll need to ask yourself is: "Can you function optimally without caffeine before noon?"
If coffee is
the first thing you need in the morning to kickstart your day, you're likely "self-medicating," and didn't have enough sleep the night before, Walker suggests.
What did your answers
tell you? You can find out more ways to combat persistent sleep issues by reading the full
Inc.
article, or by checking out Matthew Walker's
Why We Sleep: Unlocking the Power of Sleep and Dreams
.
[via
Inc.
, cover image via
Shutterstock
]
Receive interesting stories like this one in your inbox
Also check out these recent news