Don't miss the latest stories
Share this
Smart Toilet Device Recognizes Users By Their 'Anal Prints' For Health Purposes
By Izza Sofia, 07 Apr 2020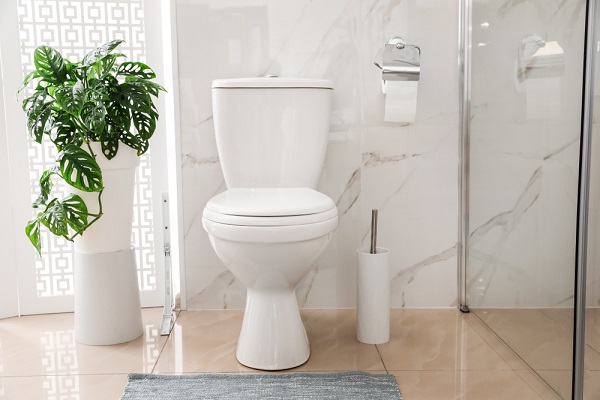 Image via Shutterstock
Researchers at Stanford University
have created a smart toilet device that is able to detect early warning signs of cancer and other various diseases.
The gadget uses
cameras, test strips, as well as artificial intelligence to analyze waste passing through. Its app can also pass information to medical professionals to conduct a full diagnosis and further tests.
This technology
has proven to be useful for those who are genetically inclined to certain illnesses. It can also be useful for those who are at an increased risk of developing prostate cancer or irritable bowel syndrome.
The device is fitted
inside a regular toilet bowl and is connected to an app for evaluation. What makes this smart toilet unique is its ability to identify each user through their "anal print biometric data," per the
Independent
.
According to
Dr Sanjiv Gambhir, co-author of the
study
, the concept dates back well over 15 years. He described that people would laugh whenever he brought up the idea.
"The thing about
a smart toilet is that, unlike wearables, you can't take it off," he explained. "Everyone uses the bathroom—there's really no avoiding it—and that enhances its value as a disease-detecting device."
Dr Gambhir,
however, highlighted that while the toilet has clear benefits as a diagnostic tool, it should not be a replacement for a doctor or have its results taken as clinical diagnoses.
A group led by Stanford med researchers have just published a paper describing a data-collecting "precision health smart toilet," which uses an array of four cameras, some of which do user-identification based on butthole photography ("analprinting").https://t.co/R4oOMjQn9j

1/ pic.twitter.com/0RXQgzjoat

— Bernie Beats Trump (@doctorow) April 6, 2020
Taking a bathroom break from #COVID19
to go to the smart toilet, which uses deep learning #AI to analyze all of one's excrements 💩https://t.co/bFKmf2P47O @natBME @StanfordMed @StanfordEng pic.twitter.com/v0sXDuqF5G

— Eric Topol (@EricTopol) April 6, 2020
[via
Independent
, opening image via
Shutterstock
]
Receive interesting stories like this one in your inbox
Also check out these recent news