Don't miss the latest stories
Share this
Starbucks Baristas Decry TikTok 'Hack' That Is 'Designed To Get Us Fired'
By Mikelle Leow, 26 Aug 2020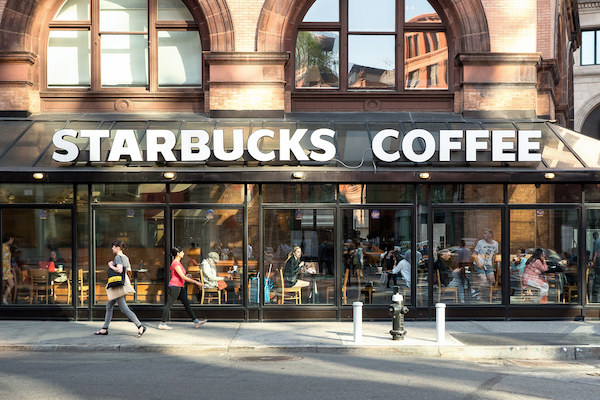 Image via pio3 / Shutterstock.com
TikTok, a rising
sea of inspiration where youths turn to for laughs,
stunts
, home improvement tips and money-saving hacks, can also be harmful for people on the other side of them. Some Starbucks employees are especially concerned about a "trend" involving their employee IDs that could cost them their jobs.
On the Starbucks subreddit,
users claiming to be Starbucks baristas have detailed a new money-saving trick that could let customers pay for food or drinks at employee-discounted prices.
In one of these
TikTok videos, which has since been deleted, the uploader recommended that customers ask to keep the receipts of their orders, since the Starbucks partner numbers (employee ID numbers) for whoever handled the transaction can be located at the top. Viewers were then asked to use the same digits to obtain discounts in future orders.
One user forewarned,
"This TikTok challenge is real, and is designed to get us fired."
An anonymous barista
told
In The Know
that they had "noticed some people who claimed to be partners but didn't seem to work a day in their lives."
As to why
impersonating a staffer for discounts can result in them losing their jobs, the employee explained that there's a dedicated department who looks into the purchasing activity of Starbucks partners, and if it is found that a partner number is used too often or at multiple different locations, "they will fire you."
One Redditor said
a customer had pulled this trick with "the partner numbers of someone at my store." The same patron purportedly did the same thing at another location a week later.
A Starbucks spokesperson
later told
In The Know
that employees will first have to "present their current Partner Card at the Point of Sale (POS) register in the participating company-operated store" in order to qualify for a discount.
However, Starbucks announced
back in 2014 that employees will receive Digital Partner Cards by default, which means there is no need for a physical one and a customer will only need a 16-digit partner number.
Unfortunately, staff members
cannot cancel the ID numbers off receipt papers with pen markers to protect their identities, as the digits will still be visible. The baristas thus urge fellow employees to request to see the partner card should someone order with an employee ID number.

PSA: receipts print out partner numbers and tik tok people are now telling others to use them for free drinks! So please save a baristas job and check ID's!! from
starbucks

[via
In The Know
, cover image via
pio3 / Shutterstock.com
]
Receive interesting stories like this one in your inbox
Also check out these recent news