Don't miss the latest stories
Share this
Nirvana's Band Logo Was Thought To Be Designed By Singer Kurt Cobain, Until Now…
By Thanussha Priyah, 28 Sep 2020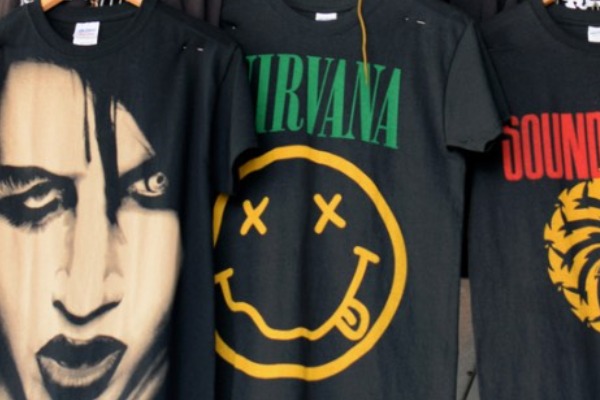 Image via dimitris_k / Shutterstock.com
Rock band Nirvana
has been in an ongoing
legal battle
with fashion brand Marc Jacobs after the latter allegedly copied the band's smiley face design for a T-shirt in the label's 'Bootleg Redux Grunge' line. However, there is a twist in the litigation as a California-based designer has come forward to claim the design as his creation.
The band first
filed a
lawsuit
against Marc Jacobs in 2018 for copyright infringement and trademark infringement, stating that it had registered for ownership of logo and has been using it since 1992 after the mark was designed by late lead singer Kurt Cobain. However, the fashion label's attorneys countered the lawsuit, stating that Marc Jacobs was inspired by Nirvana's merchandise and reworked it with the 'X' on the eyes switched with 'M' and 'J'.
Now, freelance designer
Robert Fisher has stepped up to take the claim for the smiley face design, according to
Billboard
.
Fisher said that
he had been working as an art director at Geffen Records when the company was about to sign Nirvana. He also mentioned that he had collaborated with the band for Nirvana's
Nevermind
album cover.
Fisher declared that
he was tasked to design a retail-friendly T-shirt for the band in 1991. He said that he "started playing around with the variations of the smiley faces that he used to draw in his final year in Otis college when acid culture was at its peak."
He said that
he picked out the "x-eyed" design and added the slanted tongue "as a wink to the tongue-in-cheek working on the back" of the T-shirt.
Fisher even went
into detail about the materials he used for the logo. He said he used a felt tip pen to draw the smiley face on a tracing paper and enlarged it with a Xerox machine.
He also stated
that he had placed the band's name in the 'Onyx' typeface and chose yellow and gold colors for the final design. Fisher said that his work was the one that was given to the copyright office.
Fisher was never
officially employed by Nirvana, Inc. As he did not sign an agreement with the band, his design was not considered as work for hire.
Upon hearing Fisher's
statement, Nirvana's attorney Bert H. Deixler
responded
by saying his assertions were "factually and legally baseless" and that they would be "vigorously" questioned.
More confused faces
can be found here:
[via
Tone Deaf
, cover image via
dimitris_k / Shutterstock.com
]
Receive interesting stories like this one in your inbox
Also check out these recent news